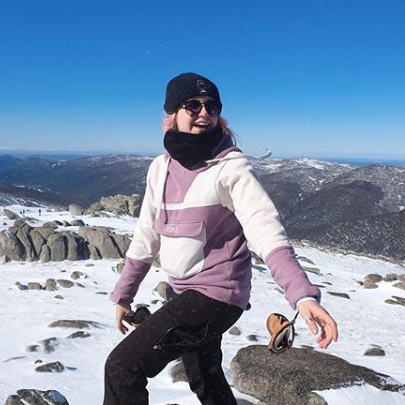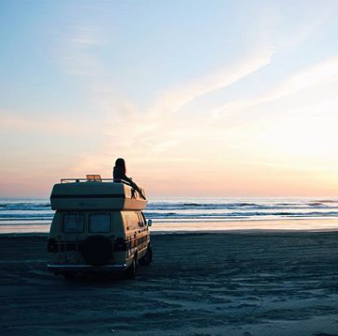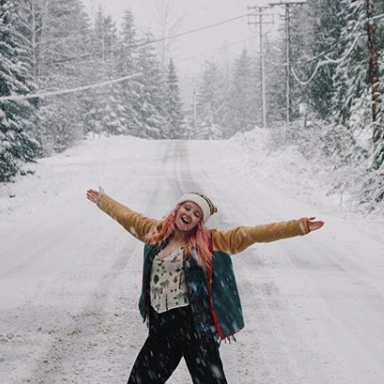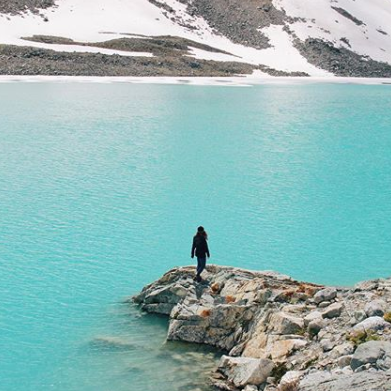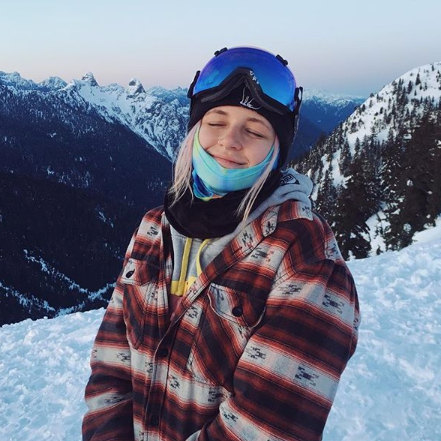 I'm a pink haired independent illustrator and designer based in Sydney, Australia. I'm passionate about protecting our planet, speaking for the animals and living a zero waste lifestyle. I produce artworks that show my love of all things outdoors, showcase animal rights messages and incorporate natural elements like plants and space.
I love adding depth and detail through intricate dot and line work, as well as contrasting the natural organic form of mountains and rivers with geometric forms of cabins, bottles and mandala patterns. 
My canvases range from A5 paper, snowboards, helmets and huge wall murals.
Since graduating from CATC Design School in 2016 I've had the pleasure of working with some amazing clients, designing and illustrating for uniforms, menus, flyers, social media posts and more.
Fun facts, I love sea creatures, burritos, hiking, and most of all, snowboarding!
To get in touch, feel free to email me at
info@amypeel.com
2019

The Raven Room
Peaceful Easy Vegan Nutrition
Casual Mondays Balmain
Ziptrek Ecotours Whistler
2018
Ziptrek Ecotours Whistler
Collective Brewing x Brickworks Pop Up Gallery
WAG Wine and Dine night
Little Italy Coffee Roasters
Casual Mondays Balmain
Bacino Bar
BCG Food and Beverage Perisher
Bondi Beach Sea Wall
Groovin' The Moo Sister Cities Art Project
Little Italy Coffee Roasters
Casual Mondays Balmain